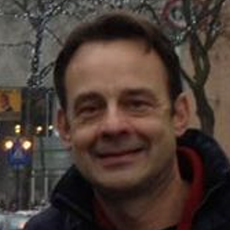 Dr. Paul Sanders
Universitair docent Oude Testament
Some of the most recent publications of Paul Sanders
פלך, `spindle', Semantics of Ancient Hebrew Database (2021) (with prof. K.R. Veenhof)
"God Appeased by Homicide? 2 Samuel 21:1–14 in View of Some Hittite and Assyrian Parallels", in Jacques van Ruiten and Koert van Bekkum (eds), Violence in the Hebrew Bible: Between Text and Reception (Leiden, 2020), 229-268.
"No Death without Sin on the New Earth: Isaiah 65:20 in Hebrew, Greek and Aramaic", in M.N. van der Meer e.a. (eds), Septuagint, Targum and Beyond (Leiden, 2020), 129-140.
"JHWH blies und sie wurden zerstreut", in Markus Matthias, Riemer Roukema, Gert van Klinken (red.), Erinnern und Vergessen – Remembering and Forgetting (Fs Hans-Martin Kirn; Leipzig, 2020), 89-95. Also in English.
"Textual Reconstructions in KTU2 Retracted in KTU3", in JNSL 42.2 (2016), 103-112.
"A Human and a Deity with Conflicting Morals (Qohelet 2.26)", in M.C.A. Korpel and L.L. Grabbe (eds), Open-mindedness in the Bible and Beyond: A Volume of Studies in Honour of Bob Becking (London & New York, 2015), 237-246.
"Missing Link in Hebrew Bible Formation", in Biblical Archaeology Review 41/6 (2015), 46-52, 74, 76.
"The Ashkar-Gilson Manuscript: Remnant of a Proto-Masoretic Model Scroll of the Torah, in Journal of Hebrew Scriptures 14/7 (2014), 1-25.
"How Comprehensible Can Divine Silence Be? Reflections on the Biblical Evidence", in: B. Becking (ed.), Reflections on the Silence of God: A Discussion with Marjo Korpel and Johannes de Moor (OTS 62; Leiden & Boston, 2013), 127-138.
"Overredingsstrategieën in Hethitische, Babylonische en Israëlitische gebeden", in Nederlands Theologisch Tijdschrift 65/2 (2011), 101-116.
"Five Books of Psalms?", in: E. Zenger (ed.), The Composition of the Book of Psalms (BETL 238; Leuven, 2010), 677-687.
Populair-wetenschappelijk
Some recent reviews: