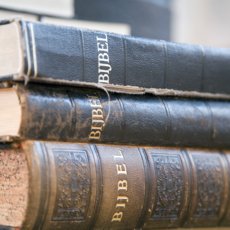 Living Texts: a Master of Theology track
Texts from the Bible and the christian tradition are no dead letters, but 'live' on until today. As a theologian, you are expected to guide people in understanding Scripture. How does the biblical text become a living reality for believers in our times? With the support of different exegetical and historical methods, the Living Text track of our Master of Theology will train you in biblical exegesis and the history of theology, turning you into a hermeneutical expert.
Specialisations
Within the Living Texts track you may choose different specialisations.