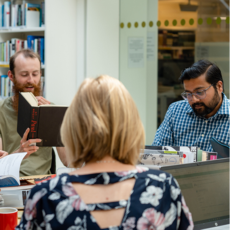 Ask a student
Interested in studying at the PThU, but do you want to know more about our study programmes, Groningen or what it is like to study at the PThU? Feel free to ask one of our Student Ambassadors.
Who are our student ambassadors?
Our student embassadors come from all over the world, but are currently doing their master's or PhD at the PThU. They can tell you all about the ins and outs of life and study at our university. Because in the end, personal experiences still offer the best information.
Feel free to take a look at the profiles of our student ambassadors, and ask them your questions.