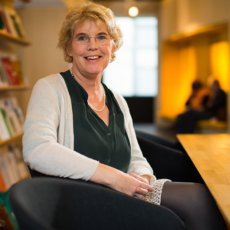 Prof. dr. H.E. Zorgdrager
Professor
Intercultural theology / missiology
Teaching courses
Protestant Theological University
Eschatology - Hope and Expectation in the Context of Secularization (Ma).
Mission Studies - Reflecting Mission Practices in the Local Congregation (Ma).
Christ, Gender, Culture: Explorations in postpatriarchal and postcolonial Christology (Ma).
Mission Studies and Ecumenism: an Introduction (Ba).
Religious Community and Diversity (Ba).
Personal Faith and Dogmatic Reflection (Ma).
Great Theologians of the Modern Times (Ma).
Ukrainian Catholic University, Lviv
Introduction to Protestant Churches and Theology (Ma).
Living Examples of Protestant and Orthodox Spirituality (Ma).
Human Rights and Christian Faith (Ma).
Christian Mission in the 21st Century (Ma).
The Role of Churches in the Process of Reconciliation (Ma).
Protestant Theologians of the 20th Century (Ma).
Post academic courses
Religion, Theology and Gender: New Trends and Topics in Research (2014).
The Holy Spirit in Feminist and Eastern Orthodox Theology (2013).
Systematic Theological Approaches to Death and the Afterlife (2012).