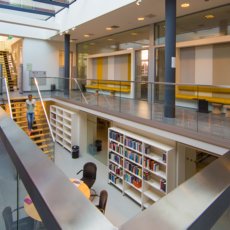 Library
The PThU library provides scientific information to students and staff by offering various study and research facilities. The library is the central point for searching and finding (digital) scientific information.
Corona and library services
Due to the corona outbreak, the PThU Library will remain open for study. The PThU Library is also open online! You can always send an e-mail at library@pthu.nl.