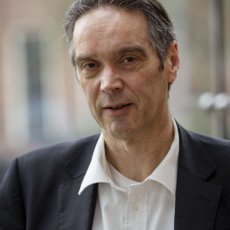 Welcome by the rector
Dear visitor,
As Rector of the Protestant Theological University (PThU) I'm pleased to welcome you to our website, where you can find everything you need to know about our university.
Studying at the PThU in Groningen means studying theology in an academic environment, in a middle-sized university city, in a spiritual climate with great commitment to church and society.
Our teaching staff and scholars are experts in their fields. They integrate their knowledge, skills and spirituality in dealing with issues of faith, church and world Christianity.
You will soon feel at home at our university, where you will be living and studying with students from different cultural and theological backgrounds.
I hope to welcome you to our location in Groningen in the next academic year.
Sincerely,
Prof. dr. M. Wisse
Header photo: rector Maarten Wisse and chairman of the board Kees Boele