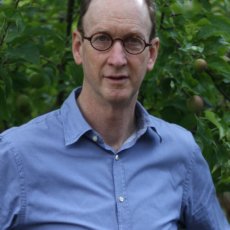 Prof. M.N. Walton
Emeritus Professor Spiritual Care
I was born on July 9, 1953 in Corpus Christi, Texas USA.
In 1975 I received a bachelor degree in Medieval Studies from the Colorado College. After a two year period living and working in Berlin, I studied theology at the University of Leiden, where I completed my ministerial studies in 1986 and  received a Ph.D. in 1994. The title of my dissertation in Christian ethics is Marginal Communities.The Ethical Enterprise of the Followers of Jesus.
I am an ordained minister in the Protestant Church of the Netherlands. From 1986 to 1991 I served as a congregational minister in Oudewater. After a two year period as research assistent at the University of Leiden, I worked from 1993 until 2008 as a chaplain in psychiatric care in Deventer. I also served as an ethical consultant in care for persons with a mental disability and as a college and university teacher of care ethics.
From 2008 on I worked as a lecturer in spiritual care and chaplaincy studies at the Protestant Theological University in the Netherland. In January 2014 I was appointed professor of spiritual care and chaplaincy studies at the PThU, a posItion I held until my retirement in November 2019. In that period I also served as chairman of the academic advisory board of the Dutch Association of Spiritual Caregivers and on the editorial board of the journal Psyche & Geloof. I was a member of the research network of the Society for Intercultural Pastoral Care & Counseling and of the Joint Research Council of the Association of Professional Chaplains.
In recent years I have built up a repertoire as a performer with songs and theater productions of my own making and in the interpretation of poetry. I am married to Elisabeth Posthumus Meyjes, minister of the Protestant Church in Driebergen, Netherlands, with an appointment for pastoral care for persons with disabilities.