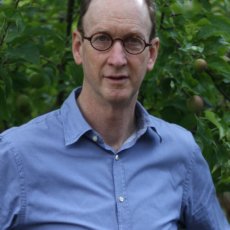 Prof. M.N. Walton
Emeritus Professor Spiritual Care
Martin Walton is professor emeritus of spiritual care and chaplaincy studies at the Protestant Theological University, Groningen, The Netherlands.
Together with Dr. Sjaak Körver of Tilburg School of Catholic Theology, Martin Walton coördinates the Dutch Case Studies Project in Chaplaincy Care, in which about sixty chaplains from different fields of health care and government service participate, along with ten researchers from four different Dutch universities. In research communities of 8 to 12 chaplains under supervision of an academic researcher, the chaplains evaluate case studies according to a set format and procedure for the sake of identifying good practices. (See separate page on the Case Studies Project).
In previous research Martin Walton has analyzed conceptualizations of spirituality in health care and proposed a constructive approach for discerning lived spirituality. He has also developed an understanding of chaplaincy as mutual hospitality, for which he coined a description of the chaplain as 'welcoming guest'. In 2014 a research project on client interpretations of chaplaincy in psychiatric care was published in Hoe waait de wind? Tilburg: KSGV 2014. In 2018 he collaborated with Daniel Schipani (USA) and Dominiek Lootens (Belgium) to edit a book on pastoral care and migrants, Where are we? Pastoral Environments and Care for Migrants, Düsseldorf SIPCC 2018).
Prior to his retirement in the Fall of 2019 he chaired the academic advisory board of the Dutch Association of Spiritual Caregivers (VGVZ) and was a member of the Joint Research Council of the Association fo Professional Chaplains (USA). He participate in the research network of the Society for Intercultural Pastoral Care and Counseling (Düsseldorf) and served on the Innovation and Development Forum of the European Research Institute for Chaplains in Healthcare (Leuven).