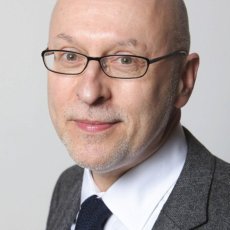 Prof.dr. H.-M. Kirn
Emeritus Professor
New Testament / historical theology
Curriculum vitae
Born 1953 in Grömbach, Germany.
Since 2020 Professor emeritus of Church History
2012-2020  Professor of Church History in Groningen/The Netherlands, PThU
2001-2012 Professor of Church History in Kampen/The Netherlands
1997-2000 Lecturer (Privatdozent) of Church History, University of Münster/Westf./Germany
1996 Post-doctoral lecturer qualification (Habilitation), University of Münster/Westf.
1988-1991 Lutheran Pastor, Johanneskirche Stuttgart/South-West Germany
1985-1988 Repetent Evangelisches Stift in Tübingen ("Tübinger Stift")
1984 Doctor of Theology, Eberhard-Karls-Universität Tübingen/Germany (thesis on: Das Bild vom Juden im Deutschland des frühen 16. Jahrhunderts, dargestellt an den Schriften Johannes Pfefferkorns).
Studies at the Hebrew University in Jerusalem and Columbia-University in New York, Center for Israel and Jewish Studies.