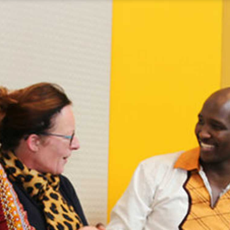 Strategic partners
The university has a long tradition of cooperation with institutions in South Africa and Indonesia and to a lesser extent South Korea. The following strategic partner institutions are a result of this.
Indonesia
STT Jakarta (Jakarta)
Duta Wacana Christian University (Yogyakarta)
South Africa
Stellenbosch University
University of Pretoria
Intensive research cooperation is in place especially the South African partner institutions, with whom a yearly consultation is being organised.
Recently the university has been developing joint doctorate programmes with theses strategic partners in Indonesia and South Africa.