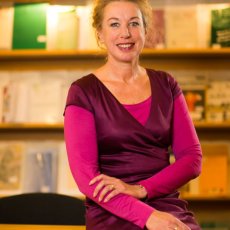 Prof.dr. M.M. Jansen
Intercultural theology / missiology
Mechteld Jansen is Professor of Missiology.  
Her main research interests are Mission and Migration; New Concepts of Mission in the context of secularity and spirituality; World Christianity and Boundaries; Postcolonial Studies. 
She is married to Berend Jansen (yes, the same family name) with two sons. She lives in Swifterbant and she likes gardening, dancing, and writing stories.