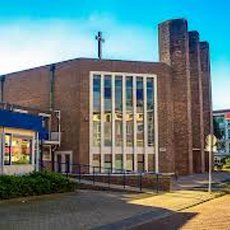 Student housing
Studying in Groningen as a foreign student? In close cooperation with the PThU, the Ruimzicht Foundation offers you the opportunity to live in Casa Mundo student housing, an international convivium. A convivium (from Latin, literally meaning 'sharing life together') is a student community. Its residents deliberately choose to live in a group, and to weekly reserve time for moments of reflection, good conversation or social activity.
Students in Casa Mundo
Global environment
The global character of the convivium is evident: a world of its own, with a colourful mixture of cultures. Each resident contributes his or her own tradition and habits, and you become acquainted with different views and (religious) insights that may be completely different from yours. The residents commonly speak English. If you have the ability to face the unknown with an open and inquisitive attitude, along with a healthy sense of humour, you will gain new insights, special experiences and friendships.
Shared activities 
Sitting around the table together is fundamental for the convivium. Eating together offers an opportunity to get to know each other better: it is a chance to connect. You have dinner together at least every Wednesday evening. This is the evening everybody stays at home and participates. Dinner ends with a simple liturgical moment, which is prepared by someone else each time. Dinner is followed by the home gathering. The structure of the evening varies and depends on what you agree upon. At one time it may have a reflective character, at another time you may discuss a current topic. It can also turn out to be a cultural or sports event. Apart from this weekly evening at home, you will see and meet each other regularly, but of course each person has his or her own (study) programme, personal appointments and social contacts.
Chores
As in any regular household, practical matters need to be taken care of in the convivium. It means you have to do the dishes or clean the living room on a regular basis. A good tradition within the convivium is to inaugurate new residents after a period of approximately three months. In a special ceremony you will be become an official member of the convivium. This is an official event, but with a playful undertone.
Who is eligible for the international convivium?
A resident of the international convivium:
is enthusiastic about living in Casa Mundo
will reserve time for the convivium
is interested in others and is able to deal with diversity in faith, culture and inclination
demonstrates a true interest in other cultures
has an open, inquisitive nature, is trustworthy and able to put things into perspective