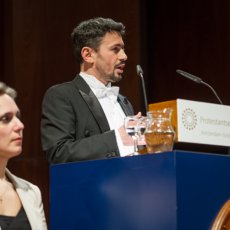 Applying as a PhD candidate
The Graduate School is step 3 in PThU's PhD programme, after going through the Initial Graduate School. In this step, you apply as a PhD candidate to the PThU Research Committee.
What do you need to apply?
To be able to apply, you must submit the following documents to the Research Committee:
Your approved research proposal 
Your approved training and supervision plan 
Your approved data management plan
Send your application to graduateschool @ pthu.nl.  
Where to go from here?
The Research Committee advises about admission to the Graduate School. The PThU Doctorate Board decides whether or not you are admitted as a PhD candidate.