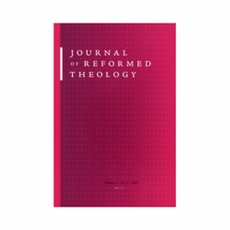 Journal of Reformed Theology
The Journal of Reformed Theology (JRT) is a refereed international journal of systematic, historical, and biblical theology. The JRT is an instrument for the study of living and contextual theology that provides a forum for debate on classical and contemporary theological issues and offers an update on new theological and biblical literature.
Editors-in-Chief
Online submission
Articles for publication in Journal of Reformed Theology can be submitted online through Editorial Manager.
Recent issue
An overview of the most recent issue can be found on the Brill website.